Any generation has its iconic games deeply imprinted in history. Here, we're discussing the best Xbox titles in the action RPG genre of the past half a decade. Let's look again at the most prominent releases which will surely be a great bang for the buck and will fit almost everybody's taste!
1) Cyberpunk 2077
Almost one year since the release and despite a rocky start, Cyberpunk 2077 still proves to be one of the most progressive and innovative takes on the urban action RPG genre. In a lot of ways similar to GTA in shoot/loot mechanics, it additionally provides possibilities of crafting and exploration with remarkably thought through quests and main story. Choosing from three starting characters that follow different narratives, you will be forced to explore distant locations in search of new materials and upgrades.
Altogether, it's not one specific thing that makes Cyberpunk 2077 one of the best modern games there are, thanks to a very skillful approach taken by developers, CD Projekt Red, all of the aspects of modern open-world gameplay were taken to the next level. One of the best action RPGs on Xbox! Bravo!
2) Monster Hunter: World
Selling more than 7 million copies after its initial release of Monster Hunter: World, Capcom has really outdone itself once again with its Monster Hunter franchise, their best-selling game ever!
The key to success this time is addictive playstyle, which lies in a constant chase of better items that amplify the sense of progression. The ability to enhance weapons with different armor and combine sets between each other provides later possibilities to approach fights at different angles altogether and introduces great variability to the game progress.
3) Dark Souls Remastered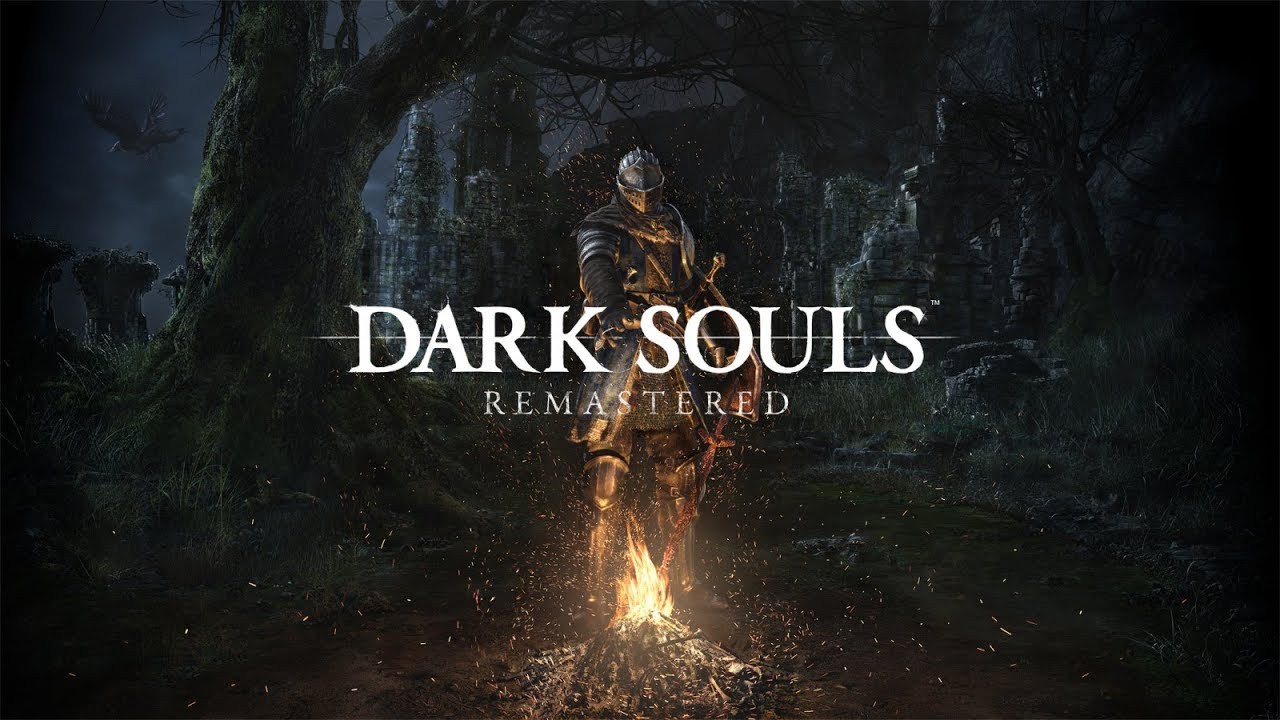 We heard some fans of the series divide the history of gaming into two parts: the one before Dark Souls and the one after. And indeed, the series is that unique!
Even now, ten years after its release, the game's mechanics and design exhibit signs of something revolutionary and unaging. The Remastered edition brings the game to modern platforms fixing along the way a few problems of the original build.
Fantastic dark atmosphere, incredibly well-tuned combat, and amazing lore and storytelling further solidify the game's place at the very top of the best action RPGs on Xbox!
4) Mass Effect 3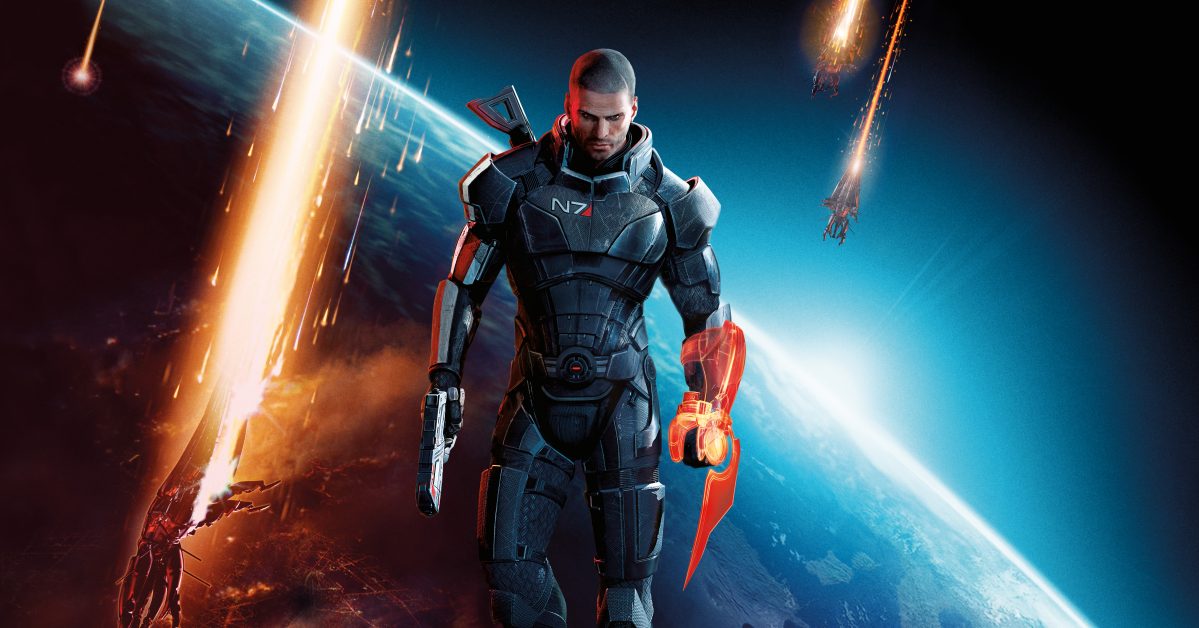 Mass Effect has always been a saga of epic proportions. In part 3, BioWare has added a lot of variation to the story script as well as improved the game's combat system. Myriads of fans say it has some of the best moments in the series conveyed through charismatic characters you'll grow to love!
Overall, the game is rich with plentiful of dramatic moments in largely expanded dialogues compared to previous parts of the series, which makes it quite a distinctive playthrough experience in contrast with similar games of this genre. We love it because of unforgettable stories told in a very unique manner.
5) Final Fantasy XV
Although the game had a rough start, Square Enix quickly tended to its core problems with the gameplay and story by releasing a new DLC called Royal Edition. Numerous quality of life changes were introduced, such as first-person view, a deeper combat system, time trial races, the expansion of The City of Insomnia, photo mode with free camera, and many more. Overall, this is a fun, great-looking, and chill game that most gamers will definitely enjoy!
6) Fallout 4
Fallout 4 is a big project, to say the least, and it wasn't without some challenges upon release. Although without large-scale variations of possible story narratives like the previous parts of the franchise, this game has its own great advantages, such as massive hordes of enemies to fight with, great playstyle customization, and a massive new map where you can build your own shelter with sophisticated tools!
Whether you're new to the franchise or simply haven't tried out Fallout 4, we strongly recommend spending a couple of hundreds of hours on this game.
7) The Elder Scrolls V: Skyrim
Releasing the 5th game in The Elder Scrolls series, there is no doubt that Bethesda revolutionized the RPG genre with Skyrim. There is an absurd amount of quality content in the world and spending a couple of thousands of hours on side quests doesn't even begin to conclude the game! Dozens of voice actors, musicians and artists made sure that your adventure would not disappoint! Did we also mention hundreds of weapons to choose from and numerous unique spells to cast?
Also, hundreds of DLC addons were developed by loyal fanbases throughout the years. These addons drastically widen the Skyrim universe, making the game even more fun for sophisticated gamers and placing it as one of the best action RPGs on Xbox!
8) NieR: Automata
NieR: Automata is a take on human vs machine story and at a first glance, there is nothing more to it. But look closer and you'll be diving into an amazing narrative where you'll inevitably be surrounded by thoughts of morality, friendship, and what life is really about. The soundtrack is incredibly captivating and resonates with the overall atmosphere and the mood of every location.
Gameplay's originality lies in that it seamlessly switches from 3rd person RPG view straight to a side-scroller platformer, then to a twin-stick shooter — and it does that without breaking the flow of the game. And a carefully thought-through combat system will not leave you disappointed as well! Definitely, a 10 out of 10 game!
9) The Witcher III

This is a game that needs no introduction! Coming out in 2015, it instantly became a huge success that set a new standard for the upcoming decade in the RPG genre.
Having a simple combat system, the game impresses with its sheer scale of the world and the story behind it. Writers have done an absolutely stunning job of creating hundreds of narrative paths which even for the most hardcore fans of the series will take months to conquer. So if you have never tried it, we think you should definitely invest at least several dozens of hours into The Witcher III gameplay!
10) Assassin's Creed Origins
In this installment of the series, the gameplay has been drastically overhauled. Some aspects have been improved while others downgraded. Now you can choose various upgrade paths while leveling up in different sections of the map.
A wide variety of weapons with effects like poison and bleeding as well as customization of outfit helps make the combat more interesting. The prevalence of numerous amazing cutscenes in gorgeous locations is another strong point of this game, which is definitely recommended for buying in 2021!
The Adventure of Your Lifetime!
Whichever game from our top-10 list you haven't tried yet, we highly recommend going for it and making it your next purchase! These are the classics that in most cases set the standards of the gaming industry for years to come, and we yet have to see which new games will top these standards, if any!